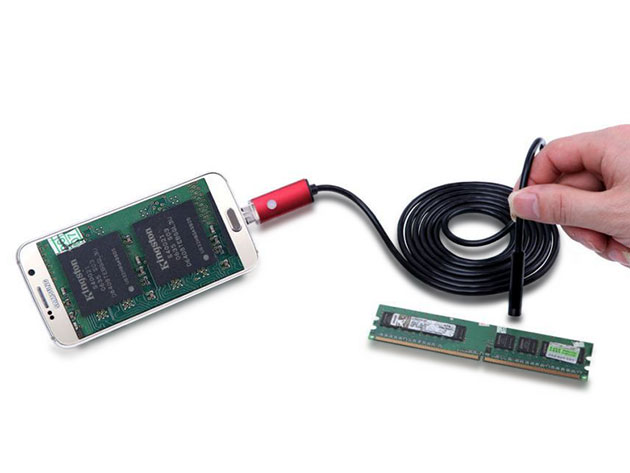 Getting a good view inside tight spaces usually involves some significant discomfort, or unqualified appliance disassembly. If you want to see what's living in your crawlspace, or making noises in your car's engine, you can pick up an Endoscopic Android Camera from the Boing Boing Store for $18.99.
This flexible camera snake uses your PC or any OTG- and UVC-capable Android device as a view screen. The cable is 1m long and totally waterproof, so you'll be able to reach inside a wide variety of hard-to-reach spots. With resolution up to 720p HD, you can use it to monitor underwater, or set it up as a discreet security camera.
Grab an Endoscopic Android Camera form the Boing Boing Store for $18.99 today.