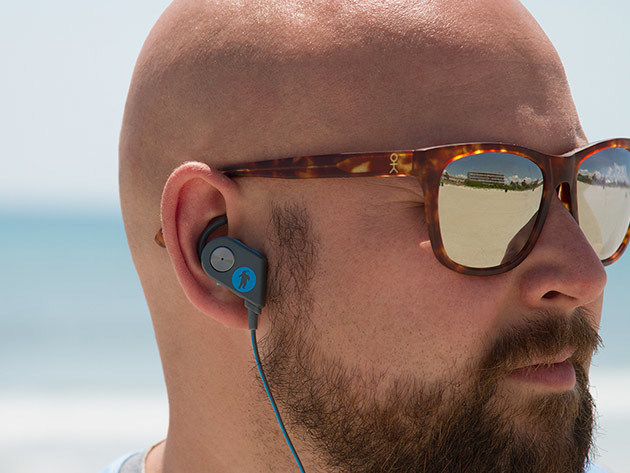 The FRESHeBUDS Pro wireless headphones make a perfect workout companion, and you can get them in the Boing Boing Store today for a special $23.95 price (normal: 29.95 / MSRP: $199.95) as part of doorbusters week.
To prevent you from accidentally losing half of your stereo sound when you're out on a run, the FRESHeBUDS Pro Magnetic Bluetooth Headphones feature a tethered design. When not in use, they easily snap together with integrated magnets — and pair automatically with your device when you pull them apart.
These earbuds also resist sweat and water, and stay securely in your ears with help from some flexible silicone hooks. They get up to 6 hours of battery life on a single 90-minute charge, so you can keep your music playing nearly all day long.
The Boing Boing Store usually stocks the FRESHeBUDS Pro Magnetic Bluetooth Headphones for $30, but you can get them for $23.95 today only as part of our Doorbusters week.