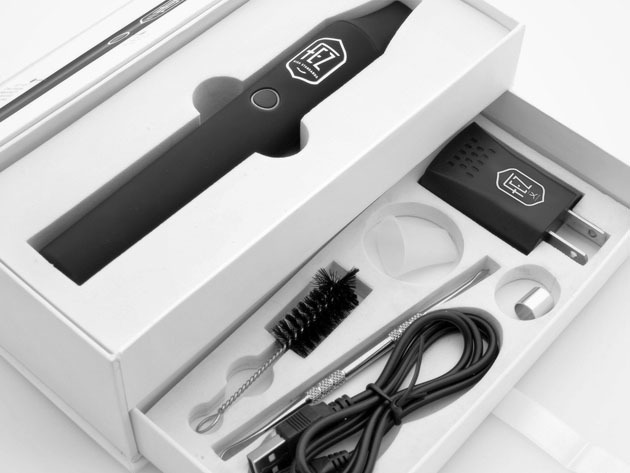 The FEZ Vaporizer is highlighted by 60-second convenience and temperature customization, and is currently available in the Boing Boing Store for 43% off retail price.
Despite its minimalist look, this vape lets you choose the right heat level to match your herbal strain. Its single button control makes it dead simple to use — just give it a press, and it's ready to go in less than a minute. You can get over 2,000 puffs on a single charge, and it's easily rechargeable from any USB power source.
The FEZ also comes with a full set of miniature cleaning tools, but you rarely need to clean it; it's designed to eliminate toxic compounds from plant material. You can get the FEZ Vaporizer from the Boing Boing Store in black, white, or red for $79. Plus, you can use coupon code CYBER20 (yes, Cyber Monday continues!) for an extra 20% off at checkout.