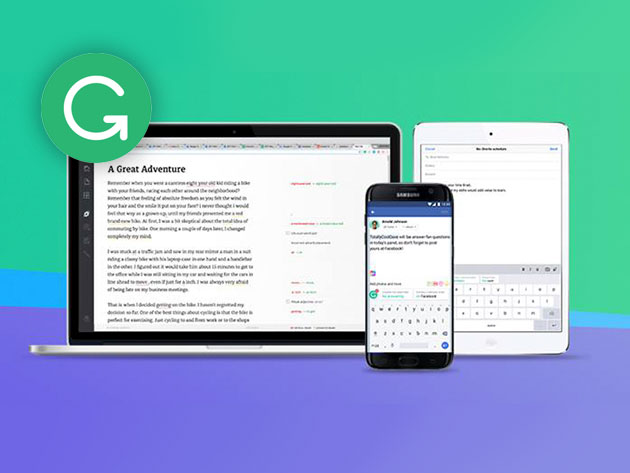 Let's face it: Not all of us were born with the literary acumen of T.S Eliot, but that's no excuse to send off typo-laden emails and unclear messages. With Grammarly, you can step up your writing game and ensure your correspondence goes out grammatically sound and typo-free every time. A 1-year premium subscription is available in the Boing Boing Store for half off.
Think of Grammarly as a tough-love editing tool. It corrects hundreds of grammar, punctuation, and spelling mistakes while also catching contextual errors, improving your vocabulary, and suggesting style improvements — all without you having to lift a finger. That way, you can focus on getting your point across while Grammarly cleans up your work. What's more, Grammarly allows you to enable genre-specific writing style checks and even checks for plagiarism, which comes in handy when you're scrambling to finish that term paper.
Now, you can sign up for a year of Grammarly Premium for $69.98.