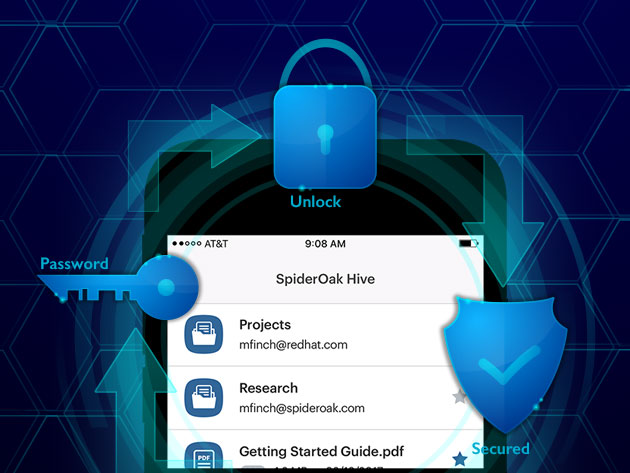 If you have sensitive information on your computer, you should back it up online. Just about everyone understands this, including malicious cybercriminals. That's why it's important to ensure you choose a cloud storage solution that keeps your data under digital lock and key, like SpiderOak ONE. Now, you can sign up for 2TB of secure cloud storage for a year for $39.99.
Toting end-to-end encryption, ONE protects all of your data before it even leaves your computer, and is encrypted again while in transit, and at rest on SpiderOak servers. With SpiderOak, you don't have to worry about data loss or ransomware thanks to its built-in data recovery feature. Plus, SpiderOak lets you seamlessly sync data between all of your devices, regardless of operating system, and share files securely with others through a web-based interface, giving you ultimate flexibility.
You can sign up for a 1-year subscription today for $39.99.