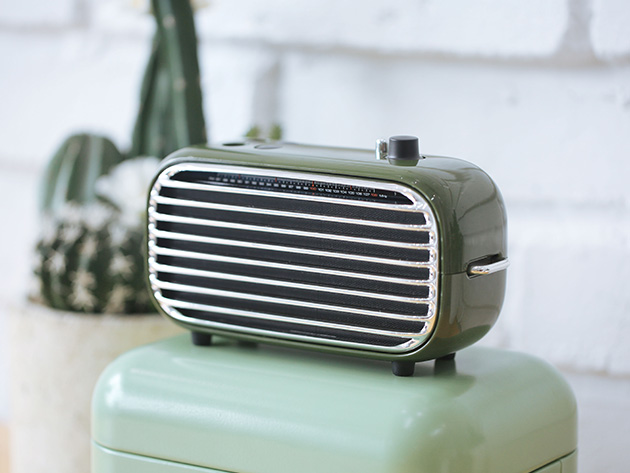 Many of us enjoy the aesthetic of vintage electronics, but trying to use most hardware from the 1950's isn't necessarily practical. This is especially true where speakers are concerned. While most of us can appreciate the old-school feel of retro speakers, they have a hard time matching the convenience and power delivered by today's Bluetooth speakers. The Lofree Poison bridges this gap by offering a cutting-edge speaker wrapped up in a nostalgic design, and it's on sale for $79.99 in the Boing Boing Store.
Packaged in a retro, 1950's frame, this Kickstarter success boasts an enhanced bass driver and ultra large diaphragm, allowing it to pump out powerful and full-bodied bass without sacrificing mids and trebles. It utilizes 20-watt amplifiers to boost its sound potential, and it's rated to last up to six hours at a time thanks to its 2000mAh rechargeable battery. 
Normally retailing for $119, the Lofree Poison is on sale for $79.99 in the Boing Boing Store.