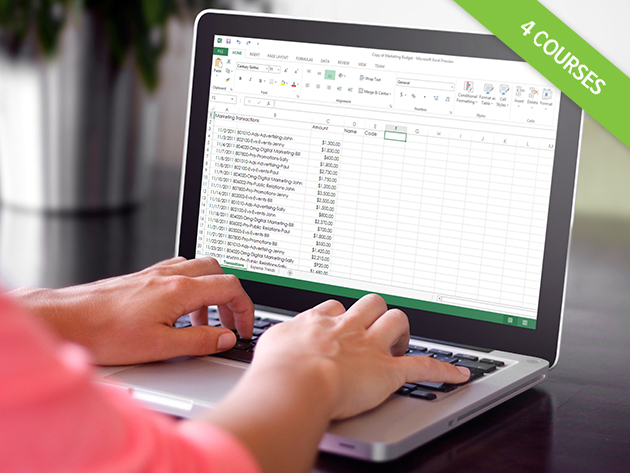 Businesses big and small use Microsoft Excel for everything from data visualization to bookkeeping, and chances are you've already had some exposure to this ubiquitous tool. Whether you're looking to improve your hiring potential or boost your Excel efficiency, the Ultimate All-Level Excel Bootcamp can get you Excel-savvy with nearly 70 hours of training, and it's available now in the Boing Boing Store for $29.
Delivering four comprehensive courses, this collection will start you off mastering the Excel essentials, like sorting and filtering and configuring graphs and charts. Then, you'll advance on to more nuanced Excel concepts and dive into business analytics and data management using Pivot Tables. Make your way through the entire bootcamp, and you'll emerge with a new skillset to boost your employment prospects and efficiency.
The Ultimate All-Level Excel Bootcamp was on sale for $35, but it's available for a limited time in the Boing Boing Store for $29.