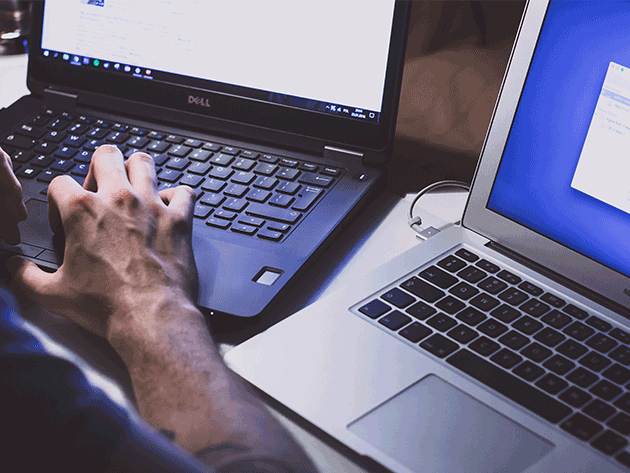 It might sound counterintuitive, but one of the best ways to bring down a hacker is with another hacker. Commonly known as "white hats," or ethical hackers, these professionals use a cybercriminal's tools against them, sniffing out network vulnerabilities and patching them up before they can be exploited. In today's heightened cybersecurity climate, demand for these professionals is high, and you can train to join their ranks with the Certified Ethical Hacker Bootcamp Bundle, available today for $39.
Complete with 19 courses and more than 70 hours of training, this collection is designed to prepare you for the EC-Council Certified Ethical Hacker v9 exam, a powerful credential and stepping stone for anyone looking to pursue a career in cybersecurity. You'll learn from industry experts in a lab-filled environment, exploring common hacking threats, penetration testing techniques, and a myriad of other concepts critical to protecting networks from attack.
The Certified Ethical Hacker Bootcamp Bundle is available in the Boing Boing Store for $39 today.