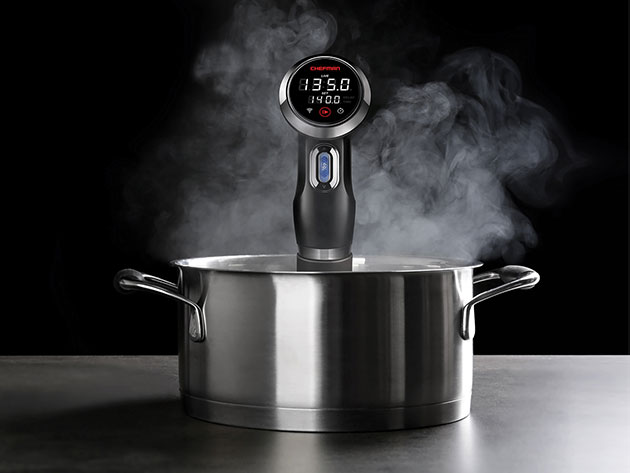 Normally practiced by elite chefs, sous vide is a cooking style that involves placing food in a sealed bag or jar and heating it in a bath for hours at a time, cooking the item evenly and retaining its delicious moisture. The Chefman Sous Vide Precision Cooker with WiFi lets you practice this culinary style right in your kitchen, and you don't need to be a Michelin-star chef to use it. It's on sale today for $89.99.
With just a few clicks, this smart cooker lets you prepare restaurant-quality food with complete culinary control from your smartphone. You simply place ingredients in a vacuum packed or re-sealable bag, drop in a pot, set the time and temperature, and cook until ready. The device features a high-quality PTC heating element for precise use, and you can link the immersion circulator to your mobile device to achieve consistently ideal doneness.
The Chefman Sous Vide Precision Cooker with WiFi is available in the Boing Boing Store for $89.99 today.