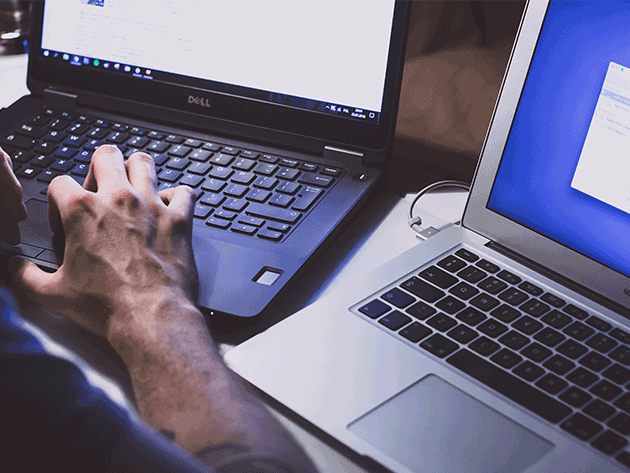 The cybersecurity landscape is changing, and now one of the most effective ways to counter hacking threats is to employ another hacker against them. Commonly referred to as ethical hackers, these professionals use a cybercriminal's tools against them, checking networks for vulnerabilities and patching them up before they can be exploited. The Certified Ethical Hacker Bootcamp Bundle can help you join their ranks and make a living by neutralizing hacking threats for $39.
Complete with 19 courses and more than 70 hours of training, this collection is ideal for beginners looking to get started in the ethical hacking trade. You'll learn from industry experts in an interactive, lab-filled environment and foster skills in incident management, penetration testing, and more while exploring common threats, such as viruses, social engineering, and DDoS attacks. Once you complete the course, you'll be ready to sit for the EC-Council Certified Ethical Hacker v9 exam, setting you up to enter the field with one of the industry's top certifications.
You can catalyze your ethical hacking education today with the Certified Ethical Hacker Bootcamp Bundle, available in the Boing Boing Store for $39.