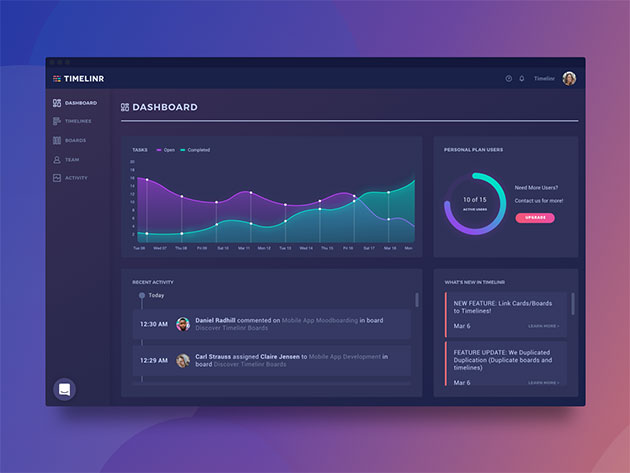 Projects big and small always go smoother when the whole team is collaborating, but members tend to get lost once the conference call ends. Timelinr is a project management solution that helps keep your stakeholders, team, and clients in the loop with high-level project roadmaps and granular task boards. Subscriptions are available today for $49.99.
As its name suggests, Timelinr lets you create a timeline to plan your project's tasks and resources, so you and your team know what to expect at every step of the process. You can forecast future tasks with a blend of sprint and roadmap planning tools, and thanks to Timelinr's SimulCollab™ feature, you can easily make sure your collaborators are privy to every change and update you make to your project.
You can streamline your next project with Timelinr's Personal Plan, available in the Boing Boing Store for $49.99.