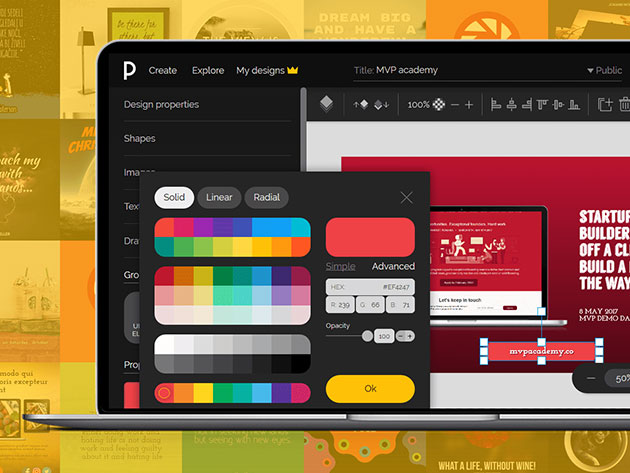 Adobe Creative Cloud is undeniably king when it comes to making amazing digital content, but it's famously complicated, and most beginners struggle to get past its most basic functions. For those of us looking to create beautiful designs without spending an entire weekend deep inside Adobe CC tutorials, PixTeller Pro is a solid alternative, and it's on sale in the Boing Boing Store for more than 90% off its usual price.
With PixTeller Pro, you can create and customize images for use on websites, social media, and print using 74,000 pre-made designs, 1.5 million photos, and 100,000 shapes. You'll have access to a trove of fonts, gradients, and tools to make your own designs, and can easily make your images look great at any dimension with the clipping-crop function.
Lifetime subscriptions to PixTeller Pro normally retail for $405, but you can sign up for $34.99 today in the Boing Boing Store, saving more than 90% off the usual price.