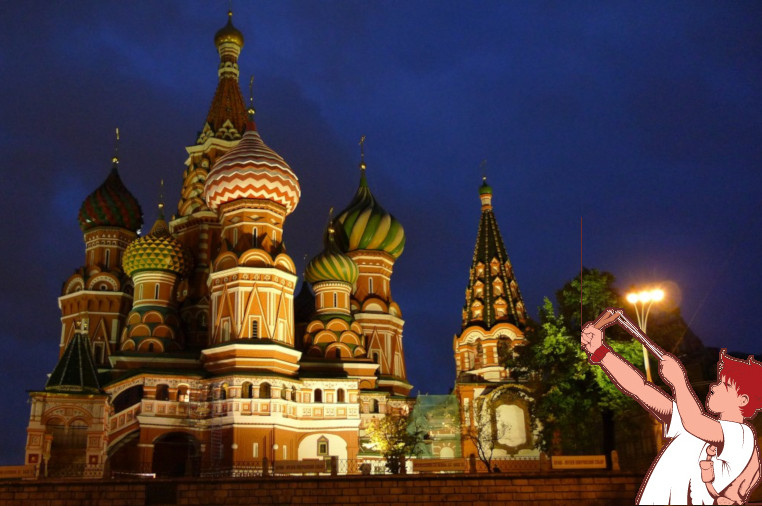 After the fall of the Soviet Union, the political opposition who showed up in Russia's streets was old and grey: people who had lived through the Soviet era and then watched as their state industries and national wealth were looted by oligarchs, and who wanted an equitable system with broadly shared prosperity.
Today, opposition movements are dominated by teens and young adults, born and raised in the Putin era, willing to remain in the streets even as their terrified parents return home rather than risk violent retaliation and covert police-state tactics.
The young opposition charge the barriers around the Kremlin, risking arrest, camping out around the clock and refusing to be intimidated, despite the passage of increasingly onerous laws providing for criminal charges and prison sentences for taking part in anti-government action. They're animated by a growing skepticism over hyper-nationalism, Russian Orthodox Christian superstition and bigotry, and jingoistic condemnations of Western media and art.
"Young people are taking to the streets on behalf of their parents, not against them," said Moscow-based political analyst Ekaterina Schulmann. "Those kids enjoy the support of their parents who may be wary of the risks, may be afraid (of coming out)... but they share the same values."

Zabara says his parents are supportive of his activism but are too afraid to join him on the streets, fearing repercussions for their jobs. Some teenagers attended the protest with their parents.

Yevgeny Roizman, who served as mayor of Russia's fourth-largest city Yekaterinburg and is considered one of the most popular opposition leaders in the regions, said he found Sunday's protest crowd in Yekaterinburg substantially younger than he expected.

"Young people are coming out for us and taking the hit," he said in a video blog earlier this week, adding that older people should "feel ashamed."
Young Russians taking the lead in anti-Putin protests [Nataliya Vasilyeva/AP]
(via Naked Capitalism)