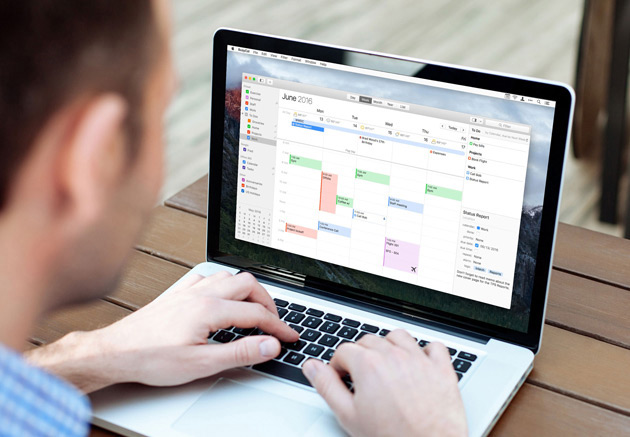 Between your work, emails, family, and friends, you've got a lot of responsibilities on your plate and hardly any time to tend to them all. Thankfully, you don't have to go at them alone. From task managers to smart calendars, we've found 8 of the best productivity tools to help you stay on top of your to-dos, and they're all on sale for a limited time.
MSRP: $50
Sale Price: $19 (62% off)
Pagico is a one-stop app that helps turn all of your tasks, notes, and projects into beautiful interactive flowcharts, making it easy to see what's on your plate and schedule accordingly. You can focus on current to-dos with the today view, search hundreds of projects using the powerful tag browser, and much more in Pagico's streamlined interface.
MSRP: $49.99
Sale Price: $19.99 (60% off)
When your default calendar app won't cut it, BusyCal is there to keep you on track. This smart calendar is loaded with time-saving features, like smart filters and custom views, and integrates with all the leading cloud services, including iCloud, Google, Exchange, and more.
3. Timelinr Personal Plan: Lifetime Subscription
MSRP: $1,710
Sale Price: $49.99 (97% off)
With the ability to create high-level roadmaps and track tasks for any project, Timelinr lets you organize your ideas and turn them into calculated plans fast. Timelinr's SimulCollab™ feature makes it easy to keep your team in the loop with any changes you make along the way, and you can enjoy unlimited timelines and sharing as well.
4. Fleeq Premium: Lifetime Subscription
MSRP: $720
Sale Price: $39.99 (94% off)
With Fleeq, you won't need a full-on production team to create engaging customer-facing videos. Even if you have zero video experience, Fleeq boasts intuitive tools that let you create, share, and track your own videos in minutes.
5. Throttle Pro: Lifetime Subscription
MSRP: $495
Sale Price: $99 (80% off)
From online shopping to subscription services, you're required to give out your email virtually everywhere these days. With Throttle, you can avoid the inevitable mountain of spam and control who can send you emails by automatically generating a unique email every time you're required to fill out a form. From there, you can combine all mass mailings into a single daily digest email and block any sender with a single click.
6. Windscribe VPN: 3-Yr Pro Subscription
MSRP: $324
Sale Price: $24 (92% off)
As you would probably expect, getting hacked online is pretty bad for productivity. Windscribe is a VPN/browser extension combo that delivers online privacy, unblocks websites, and removes ads and trackers from your everyday browsing, and it does so without the confusing settings and options you would expect to find with a VPN. Simply turn it on once, and it's good to run in the background forever.
MSRP: $79.99
Sale Price: $24.99 (68% off)
PDFs are still very much the most popular format for sharing files online, but they're not that easy to work with on a Mac, especially if you need to edit text or images. PDF Expert gives your Mac the ability to edit PDF text, images, links, and outlines quickly and easily.