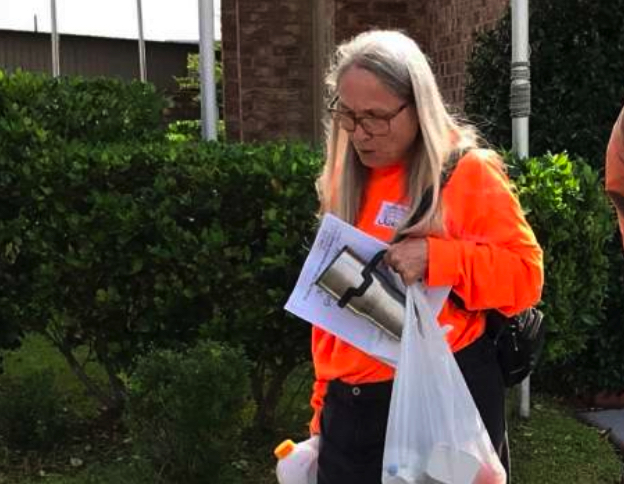 A Texas poll worker was charged with assault today after yelling racist remarks at a black voter who she didn't think should be voting, then shoulder-checking her.
"The lady questioned my residency," Rolanda Anthony wrote on Facebook. "When I explained that the address was completely correct, she told them to check it again because it couldn't be. When I finally challenged her she declared 'maybe if I wore my black face make up today you'd be able to understand me.'"
The Houston Chronicle reports that Barnes' fellow poll workers tried to get her to back off, and that one of them walked out in disgust.
Barnes walked up to her and shoulder bumped her and said, "I'm white. Have you seen the news?"

"If you call the police, they're going to take you to jail and do something to you, because I'm white," Barnes told her in front of several witnesses.

Barnes told Anthony she was loitering and she was going to call the police on Anthony.
Things are going to get worse before they don't get better.
Photo: Gabrielle Banks/Houston Chronicle (crop)