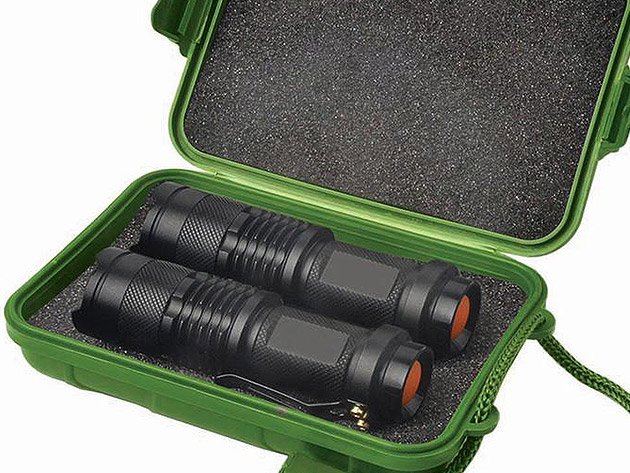 At some point, it happens to everyone: Your car breaks down. Your electricity fails at home. And if it happens at night, the first tool you need is your vision. There's a more reliable way to get it back than that nearly-dead penlight at the back of your junk drawer or glove compartment: The UltraBright 500-Lumen Tactical Military Flashlight.
When we say military grade, we're talking 500 lumens with an adjustable zoom that can provide illumination for up to a mile. The wide working voltage will ensure that it keeps a long charge on a single AA battery, so it's there when emergencies happen. The multiple modes (bright, lower bright and SOS) give it versatility, and it's durable enough to be taken along on any trail expedition.
Don't wait for the next emergency. Pick up a 2-pack of the UltraBright 500-Lumen Tactical Military Flashlight with storage case on sale for $14.99 - and take an additional 20% off this best-seller with the coupon code BFSAVE20.