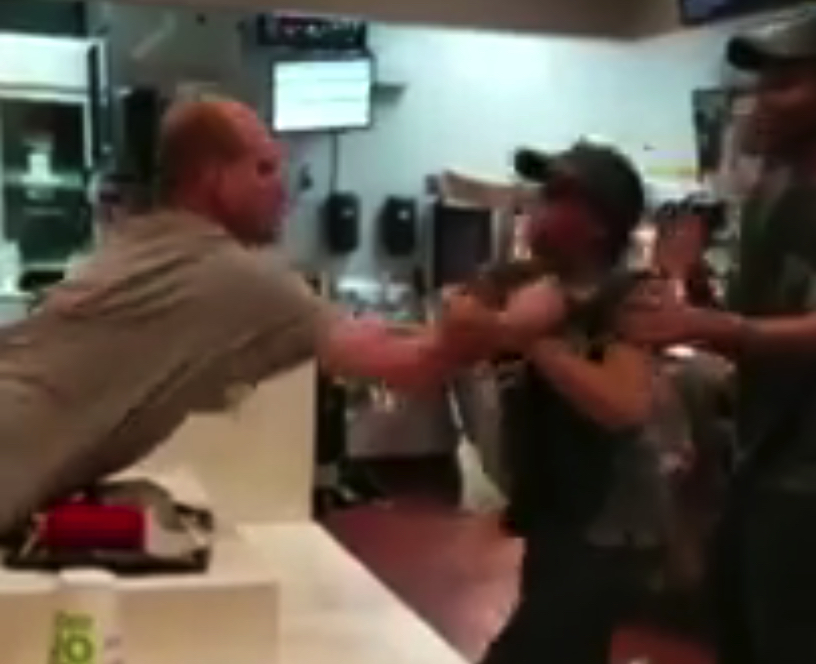 St. Petersburg, Florida.
Facebook user TJ Biandudi posted a video he says was filmed by his mother and sister when they patronized a McDonald's in St. Petersburg, Fla., on Monday. The footage shows a white man, whom the St. Petersburg Police Department identified as 40-year-old Daniel Willis Taylor, allegedly upset because he wanted a straw, grabbing a young black woman named Yasmine James, yanking her over the counter that separated the two, according to the police report obtained by The Root.
If you want an idea of how these men think, note that the attacker thinks that she is going to get arrested: "I couldn't control you," he says.
He was charged on two counts of battery, having also lashed out at another worker while leaving the restaurant.