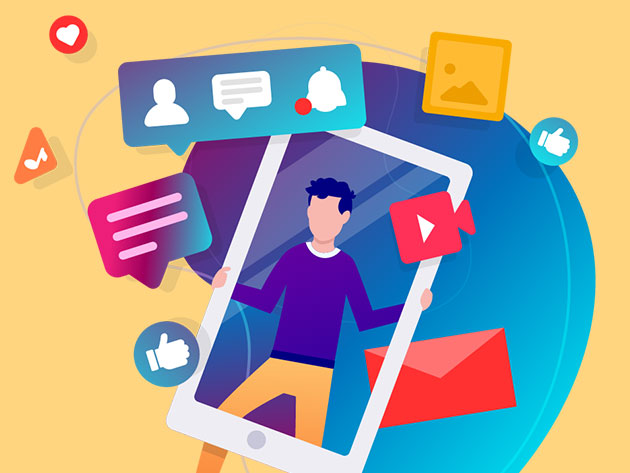 Things move fast in the world of social media, and they don't slow down for marketers looking to make an impact. Whether you're grabbing eyeballs for a major company or a local business, you'll need to adjust your strategy for every platform. Don't have a strategy to begin with? That's where the Social Media Marketing Master Class Bundle can help.
Taught by the gurus at Integrity Training, this is a class that's as comprehensive as it gets on a very wide topic. The 11-course bundle begins with a broad overview of marketing principles to keep in mind for any platform - analog or digital. It then shows how those rules apply to some very different arenas. You'll get lessons devoted to marketing not just on Facebook, but on its Groups and Marketplace channels. You'll be able to raise a buzz on crowded sites like Reddit, LinkedIn, and Twitter, and learn how to manage reviews of your business on tastemaking spots like Yelp.
With more than 28 hours of training, the Social Media Marketing Master Class Bundle is $29 for lifetime access, a full 97% off the MSRP.