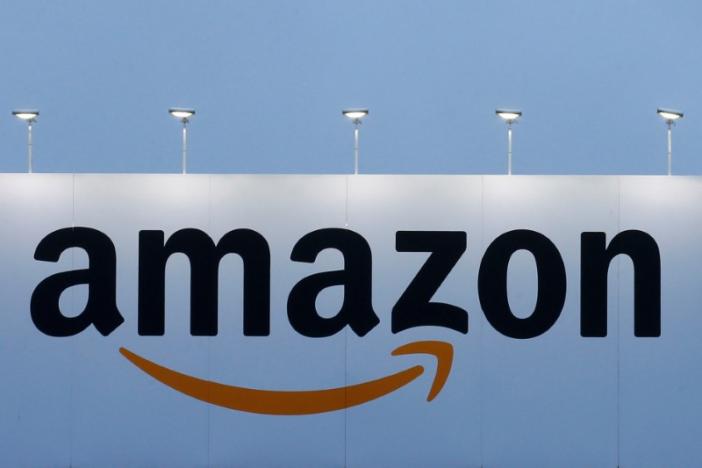 Reuters, 2017
Amazon sometimes dipped into tips earned by contracted delivery drivers for its 'Flex' service to cover the base pay they'd been promised, a Los Angeles Times review of emails and receipts shows.
They're not the only contractor-supported delivery giant playing hinky with tips. Instacart and DoorDash have caught criticism for doing the same.
As Amazon continues to grow, it increasingly relies on contractors to meet delivery demand. They aren't employees, so they don't get benefits. Tips help.
Amazon tells its contractor drivers they'll earn at least $18-$25 per hour driving for 'Flex', but the payment they get does not always come Amazon, the LA Times reports:
If Amazon's contribution doesn't reach the guaranteed wage, the e-commerce giant makes up the difference with tips from customers, according to documentation shared by five drivers.

In emails to drivers, Amazon acknowledges it can use "any supplemental earnings" to meet the promised minimum should the company's own contribution fall short.

"We add any supplemental earnings required to meet our commitment that delivery partners earn $18-$25 per hour," the company wrote in multiple emails reviewed by The Times.

Amazon insists drivers receive the entirety of their tips, but declined to answer questions from The Times about whether it uses those tips to help cover the drivers' base pay.

"Our pay commitment to delivery partners has not changed since we launched the Amazon Flex program — delivery partners still earn $18-25 per hour, including 100% of tips — and on average drivers earn over $20/hour," Amazon spokeswoman Amanda Ip wrote in a statement.

Drivers question why they aren't getting 100% of tips on top of their guaranteed pay.

"They just hide behind the fact that they guarantee $18 [an hour]," said driver Jeff Lee. "Sounds great but that $18 [an hour] guarantee could be all from customer tips while Amazon chips in zero."
MORE: Where does a tip to an Amazon driver go? In some cases, toward the driver's base pay
IMAGE: The logo of Amazon is seen at the company logistics center in Lauwin-Planque, northern France on February 20, 2017. REUTERS/Pascal Rossignol