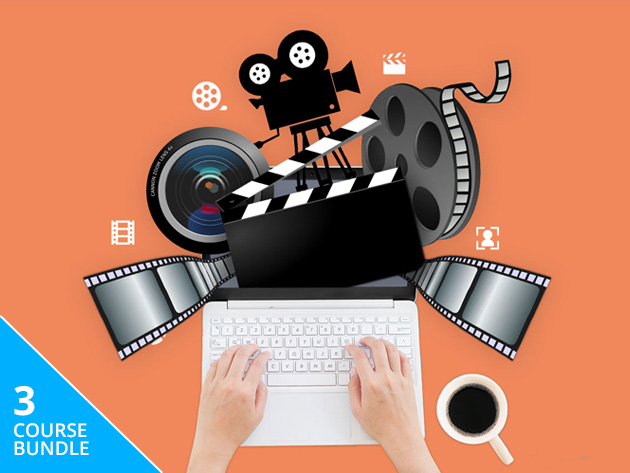 High-def cameras are available to anyone and for much less than they were just a decade ago. Even the phones in our pockets can be used to shoot and edit short films. It's never been easier to be a filmmaker, providing you have the technique. Enter the Film & Cinematography Mastery Bundle, an online boot camp that will take your movie idea from first shot to final cut.
In three separate courses, you'll get insights into every step of the moviemaking process from conception to distribution. An overview tutorial lets you know what missteps to avoid when writing your screenplay, and how to raise funds for the shoot once it's done. Then, you'll dive into the shot-by-shot details with an exhaustive course on cinematography, teaching you how to pick your shots and what equipment you'll need to capture them. Whether it's audio recording, lighting or editing, you'll have a working knowledge of almost every aspect of the process.
Lifetime access to the Film & Cinematography Mastery Bundle is on sale now for $29.