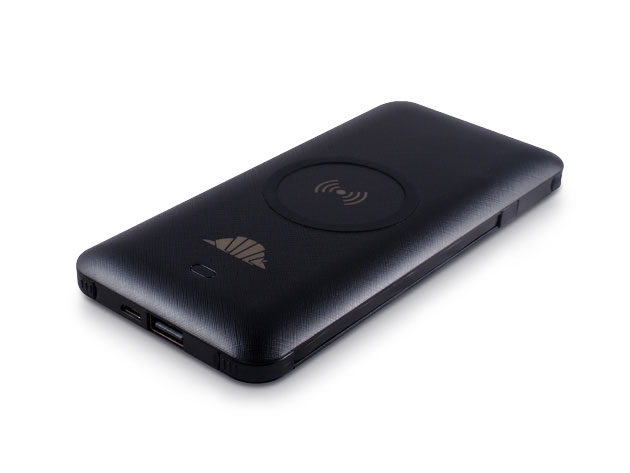 Looking to de-clutter your kitchen counter? Start with those multiple, tangled charging cables for your multiple, power-hungry devices. There's a workhorse solution for all those power needs, and it's just as just as well suited to travel as home use: The Scout Wireless 5000mAh Charger.
Compact and sleek at nine ounces, it doesn't look like the swiss army knife of chargers. But sure enough, the sides of the Scout hold a Lightning cable, micro-USB, USB-A and USB-C - enough variety of plug-ins to cover not only your iPhone, Android, tablet, and AirPods but also your camera and even compatible drones. What's more, there's a fold-out AC plug in the back. Just plug the Scout into any wall outlet, and it can charge itself while also supplying a pass-through charge for your devices. Take it on the go, and it can also juice up any Qi-enabled gadget wirelessly and quickly. With built-in sensors that protect against overcharging and short-circuits, it's the charger you'll want around no matter where you are, or what tech you're packing.
Right now, the Scout Wireless 5000mAh Charger is $39.99, a full 50% off the MSRP.