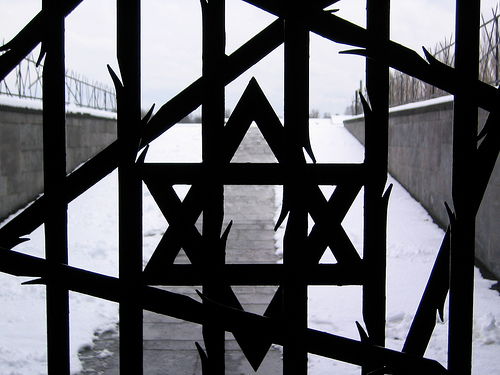 The headline How to Spot a Jew graced Poland's right-wing national weekly newspaper Tylko Polska. Said headline was an angry response to a panel discussion of Poland's complicit citizenry during the Holocaust at a recent Paris conference.
The anti-Semitic headline ran alongside the front page article complaining that speakers at last month's Holocaust studies meeting in Paris had been attacking Poland. It was printed with a photo of Jan Gross, a Polish Jew who teaches at Princeton University.

Gross has regularly said that Poles collaborated with the Nazis during World War II, helping Adolf Hitler's regime murder millions of their Jewish countrymen. He has become a favored target for Polish nationalists, who rail against any suggestion of Polish complicity in the genocide.

Gross was awarded the Order of Merit of the Republic of Poland in 1996. However, in 2016, the nationalist Law and Justice government was reportedly considering stripping the scholar of the honor for what it considers his anti-Polish work.

The government has been accused of trying to rewrite history by banning any suggestion of Polish complicity in the Holocaust. Use of the phrase "Polish death camps" to refer to Nazi-run concentration camps like Auschwitz, for example, is now punishable by up to three years in prison.