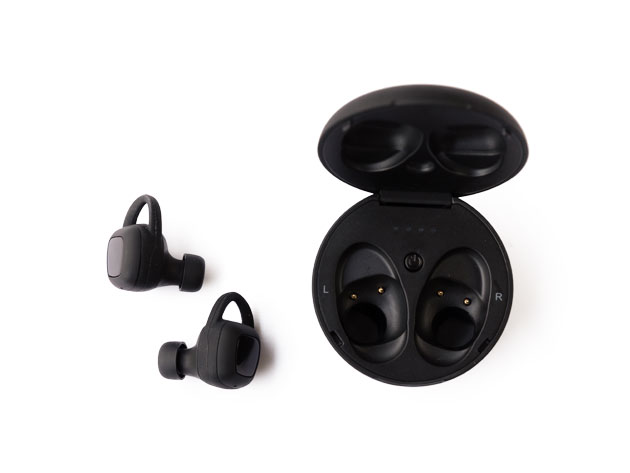 Even if you feel like AirPods are worth the price tag, you've got to admit there's a certain anxiety that comes with using them. What if I lose them? What if they get wet in the rain? Or drenched in sweat? Or fall into the drink you dropped them into? Shiny tech is great, but when we're talking about wearable tech, it's got to be, well ... wearable.
For people that want that wireless freedom but want to actually use it, there's an alternative: xFyro ARIA True Wireless Bluetooth Earbuds.
Let's look at these things from the inside out. The wireless connectivity is up to the best that's currently out there: Bluetooth 5.0, which not only produces a more accurate sound through the 16mm drivers but is up to 2.5 times more reliable. The sound gets even more immersive with a one-two punch of CVC noise isolation and ambient sound protection. It's Google Assistant and Siri-enabled, which means the operation is a breeze. And the longevity is especially remarkable: You'll get 8 hours of listening on a single charge, plus an additional 24 hours of power with a boost from the included charging case. It's quick to juice up too, with 15 minutes of plug-in getting as much as 3 hours of playback time.
But the casing is where the real peace of mind comes in. The xFyro ARIAs are certified waterproof and dustproof with an IP67 rating. That means in the rain or in the hot tub, you can keep the soundtrack going without fear of losing your investment.
Speaking of investment, these earbuds got plenty of votes of confidence on Indiegogo, drumming up over $2 million. Definitely worth a look. You can pick up your own pair of xFyro ARIA True Wireless Bluetooth Earbuds right now for $99 - a full 60% off the list price of $250.