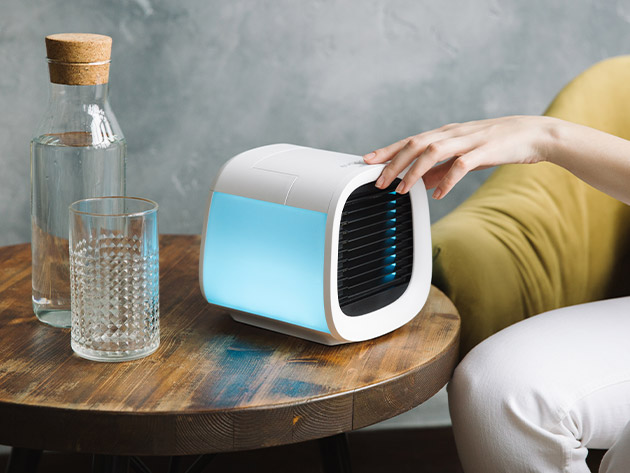 With the rising temperatures on tap this summer, the climate is going to be a frequent topic of conversation, and those conversations won't be happy ones. Luckily, there's a way to do a little climate change of your own - in a safe and sustainable way. When it comes to personal air conditioners, EvaPolar is putting out some innovative gear, and their EvaChill EV-500 is a particularly affordable example.
This compact unit does more than just cool the air, though it does that extraordinarily well. It uniformly and quickly lowers the temperature in a 45 square foot area in front of it, and it does it without the use of Freon or other toxic elements. The filter and other components are made from non-organic EvaBreeze material that's completely biodegradable and won't harbor bacteria. Those same properties also enable it to filter dust and other allergens out of the air. As if that weren't enough, the EV-500 also functions as a dehumidifier. With all that working in tandem, you'll notice the change in air quality within a few breaths of turning it on.
The EvaChill EV-500 is now available for $79, a full 20% off the list price. It's available in white and gray.