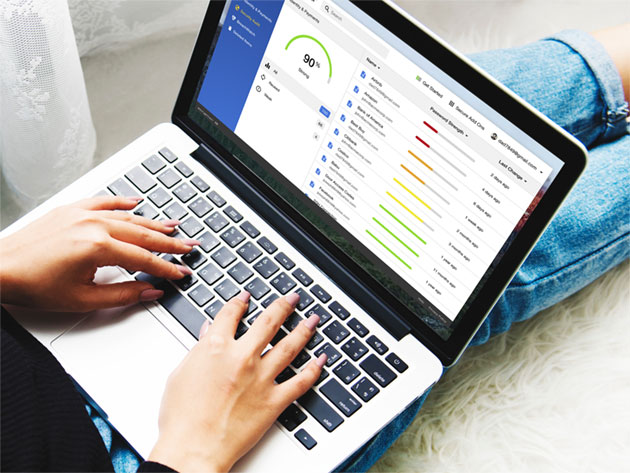 When it comes to passwords, there's no such thing as paranoia. You want them secure and complex, and you definitely don't want to repeat them on all your accounts. The trouble is, the internet seems to keep growing. And so do those accounts.
Just one lockout from an important email or banking site is enough to make anybody want to throw up their hands and just go back to using their kid's name and birthday for everything. And that's exactly what hackers are hoping. While we're equally leery of a lot of password management software, the Keeper Password Manager is emerging as a super-secure service that also happens to be easy to use.
They're also passing the smell test with sites like PC Mag (who gave them a five-star rating), not to mention the hundreds of thousands of users on the App Store and Google Play who gave them high marks. Doubtless, part of the reason has to do with the way it streamlines the process of your logins. Keeper can randomly generate rock-solid passwords for any site, then auto-fill them on any form. It can do the same with your credit card and address info, making online checkouts a breeze.
And if all that sounds like a lot of personal info to put in one place, we should mention the real strength of this service: Security. All that data gets digitally encrypted and locked down, accessible with two-factor authentication in your choice of methods: TOTP, Face ID, fingerprint, or U2F security key, just to name a few. Still not enough? You can designate five emergency contacts to share the info with in the case of an emergency.
You can even store videos, photos or other crucial files behind this digital vault, and access it across a range of mobile devices and computers.
There are a few plans on sale for the service: A one-year subscription to Keeper Password Manager is available for $19.99 (33% off the retail price), or you can get a bundle that includes that subscription plus the BreachWatch add-on that monitors the dark web for any unauthorized logins with your info. That Keeper bundle is $29.99 for one year, nearly half off the list price.