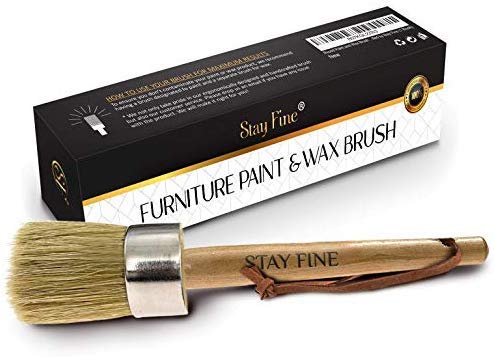 I am a huge fan of using this brush to spread Otter wax all over my favorite raincoats.
As temperatures drop its time to get ready for the wet. It has certainly already arrived elsewhere. One of my two waxed-cotton coats was leaking last winter. The sleeve started to absorb water instead of beading.
Heating up the wax and lightly brushing it on is cathartic. The results look better than spraying on Nikwax and last a lot longer. I also think the thicker wax helps protect the fabric, the Nikwax goes on near invisibly and the wax is a barrier.
Round Paint and Wax Brush for Furniture Handcrafted by Stay Fine via Amazon
Previously on Boing Boing: Otter Wax, for reproofing your waxed cotton