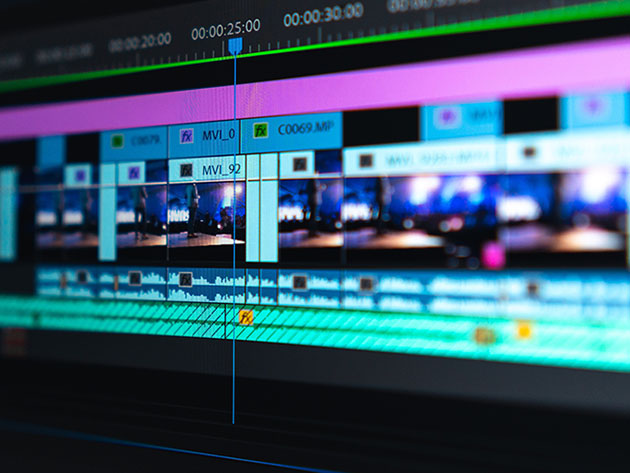 The good news: Software like Adobe Premiere Pro, Camtasia and Final Cut Pro has opened up a ton of possibilities for desktop videographers. On the other hand, their use is so widespread that you have to be an expert in them before you can even think about a career in the field.
That's a requirement that's made surprisingly easy with the Complete Videography Bundle: Beginner to Expert.
This 10-course package doesn't just give you a broad overview of the job, though it does dedicate a 3-hour class to the bedrock fundamentals. From there, you get a deep dive into most every program being used by top videographers working in the business today.
That includes an exhaustive focus on the Adobe Creative Cloud platform - specifically Premiere Pro and After Effects. You'll learn how to use those time-tested programs to create everything from infographics for your business to fully fleshed-out movies. There are also complete courses on editing and fine-tuning in Final Cut Pro or Camtasia 9.
You'll have to get the software on your own, but the complete bundle covers more than 45 hours of training, and it's available for $29.99 today.