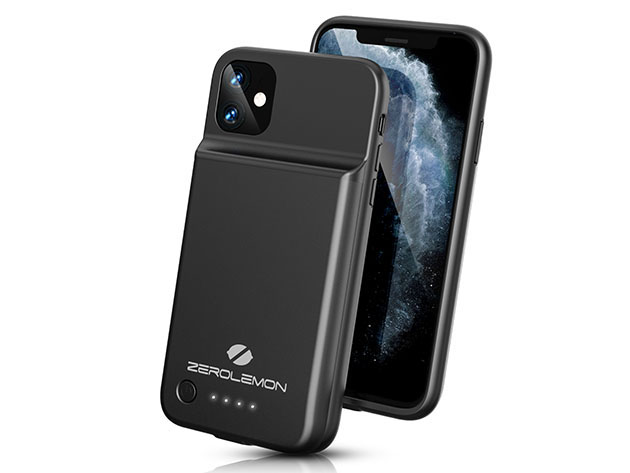 So you've got an iPhone 11 Pro Max. It's an impressive piece of hardware - sometimes, too impressive. The more you're compelled to use it, the more an age-old problem pops up: The dreaded low battery warning.
Even if you're on the go, perhaps the best solution to this is also pretty unobtrusive. It's the SlimJuicer 5,000mAh Wireless Charging Case, a snug cover for your iPhone 11 that provides both protection and power.
The battery capacity for the SlimJuicer is an impressive 5000mAh, which means an extra 100% of battery life that you can take with you anywhere. That's over 18 hours of extra time even if you're watching videos constantly, and up to 60 hours if you're just using audio. That extra time can be pretty invaluable, and all you have to do is press a button to activate.
Better still, the charger itself can be charged up wirelessly. It's durable as a case too, resistant against drops and scratches while allowing for the use of crucial accessories like Lightning earbuds.
Right now, the SlimJuicer is 37% off the MSRP, but you can take an extra 15% off the final price by using the coupon code MERRYSAVE15.