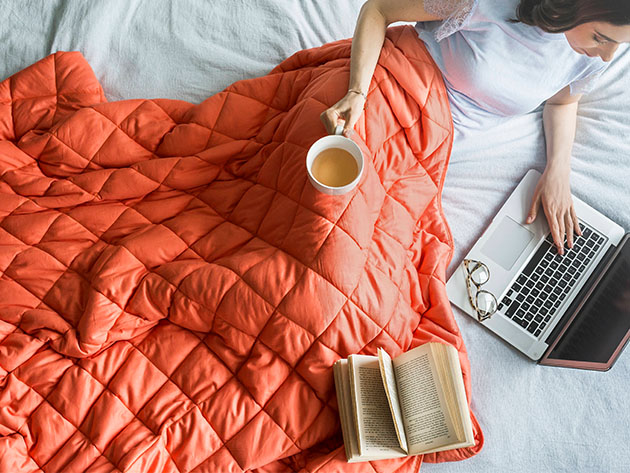 Weighted blankets are a thing. And if you don't know why you've either never tried one or you're one of the lucky few who can sleep in a cave with no pillow.
For the rest of us, comfort like the Corala Premium Weighted Blanket makes us wonder how we ever got to bed without one.
Like most weighted blankets, the Corala uses tiny glass beads to provide just the right amount of extra pressure, but this model distributes them into smaller than usual pockets sewn into sections of the diamond pattern.
The result is a kind of swaddling effect. It's called Deep Touch Pressure, and it can help to not only relieve stress and increase drowsiness but also boost your serotonin levels. That can help you get to sleep faster and stay that way throughout the night.
The set comes with a 100% cotton Corala blanket in Living Coral, plus two gray duvet covers. The entire thing is already 37% off the MSRP, but you can take an extra 15% off that final price by using the coupon code MERRYSAVE15.