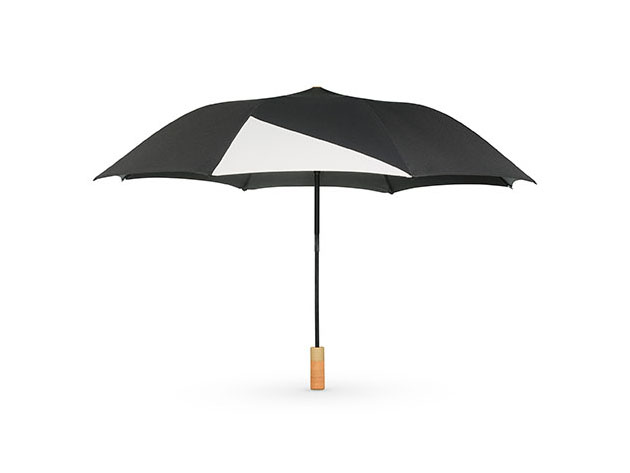 Sooner or later, everybody needs an umbrella. It's kind of the great equalizer that way.
That does not, however, mean they all have to look the same. It's pretty rare to find one that matches any outfit without looking bland, much less does its job well, but Certain Standard's line of umbrellas are definitely ones you'll want to keep.
Their Gramercy model is named for the effortlessly chic New York City 'hood, and it's easy to see why. The cork handle is as easy to grip as it is elegant, and the classic black hue and white accent let you play it cool in any weather.
And we mean that literally: its 41" diameter canopy offers ample protection on stormy days, but it's also treated with 40 UPF UV protection for when there's too much sun around. The fiberglass composite frame is fitted onto an anodized aluminum steel shaft that can stand up to plenty of surprise gusts.
The Certain Standard Gramercy Umbrella is now on sale for 10% off the original retail price of $65.