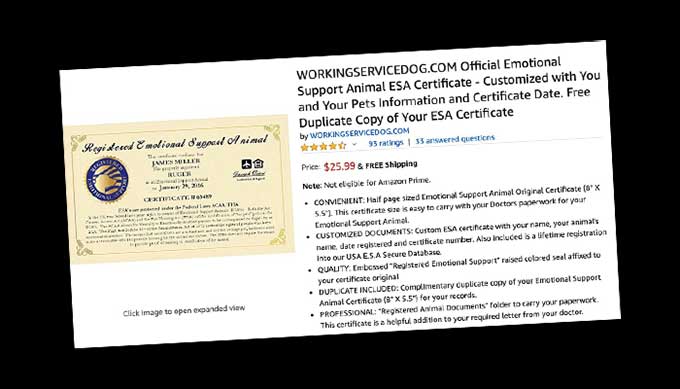 The U.S. Department of Transportation (DOT) is seeking to ban emotional support animals from airplane cabins, reports Roll Call. Under the proposed rule, only specially trained dogs that assist disabled people would be permitted on planes.
From Roll Call:
The rule comes amid a spate of high-profile stories of airplane passengers trying to bring support animals, including miniature horses, capuchin monkeys and peacocks, on airplanes. Airlines facing such menageries had little specific guidance from the Federal Aviation Administration.

"Airlines want all passengers and crew to have a safe and comfortable flying experience, and we are confident the proposed rule will go a long way in ensuring a safer and healthier experience for everyone," said Nicholas E. Calio, CEO of Airlines for America, a trade association.

Cats, rats, capuchin monkeys and any animal other than a dog would not qualify as a service animal under the rule, which would limit the number of service animals a passenger can bring to two.