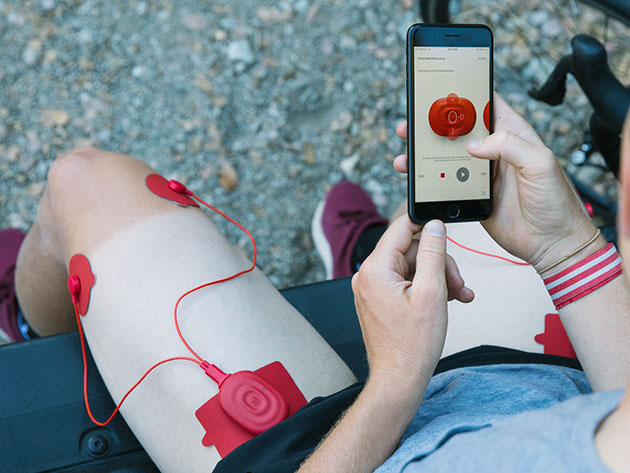 You don't need to be a professional athlete in order to understand just how obnoxious sore muscles can be. Whether you spend too much time sitting in a chair at work or your intramural baseball league as finally taken its toll on your shoulders, having sore and overworked muscles can put a serious damper on your mood.
The PowerDot 2.0 Smart Muscle Stimulator will help you recover from uncomfortable muscle pain and improve your overall muscle performance, and it's on sale for 15% off its usual price.
This kit comes with two pods and over 12 smart electric muscle stimulation programs for maximum recovery and comfort.
Proprietary symmetrical biphasic waveforms deliver powerful yet pain-free muscle contraction, and magnetic snaps allow you to start stimulating your muscles 3x faster than competing brands.
These comfortable pods are also compact and light enough to take with you on the go without worry.
Keep your mind and body happy with a PowerDot 2.0 Smart Muscle Stimulator for just $296—15% off MSRP. Save an additional $17 off with code POWERDOTTWO17 for a limited time only.