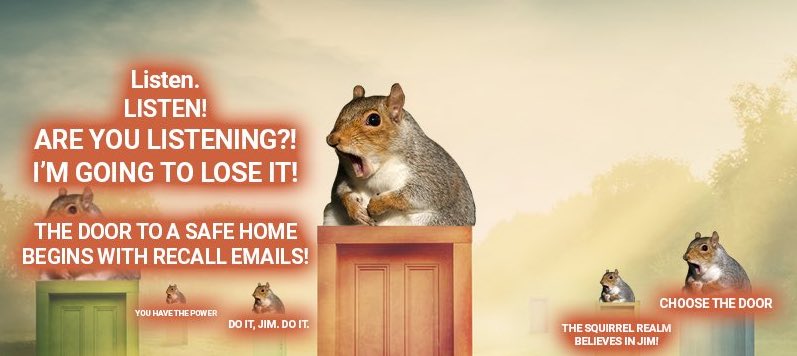 The US Consumer Product Safety Commission was founded in 1972 with the purpose of "protecting the public from unreasonable risks of injury or death associated with the use of the thousands of types of consumer products." And since they brought on Joseph Galbo as a social media specialist in 2016, the department has grown increasingly infamous for its delightfully weird Twitter account.
You know, things like this.
At least there's one part of the federal government that's still improving the quality of our lives. And now I'm going to subscribe to these recall emails.
How a Government Bureaucrat Became the King of Internet Memes [Taylor Lorenz / The Daily Beast]
The U.S. Government's Weirdest Twitter Account Is Postmodern Internet Art [Emma Roller / Splinter]
Why a government agency is spreading memes about dogs riding pigeons [Rachel Becker / The Verge]