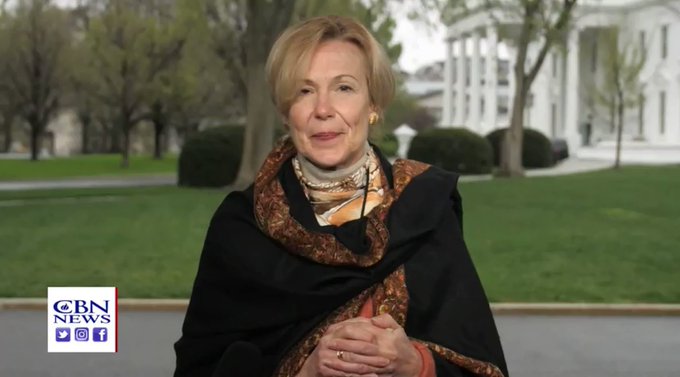 "[Trump is] so attentive to the scientific literature & the details & the data. I think his ability to analyze & integrate data that comes out of his long history in business has really been a real benefit."
Bizarre words from Deborah L. Birx, M.D.
She assists the Office of the Vice President Mike Pence in the Trump regime's response to COVID-19 as the White House Coronavirus Response Coordinator.
Watch and cringe.
Are we in North Korea? Moscow?
What is even going on?
As Aaron Rupar said, this is "shocking, hackish stuff from Dr. Birx."
Christ, what a suckup. What is going on, America.