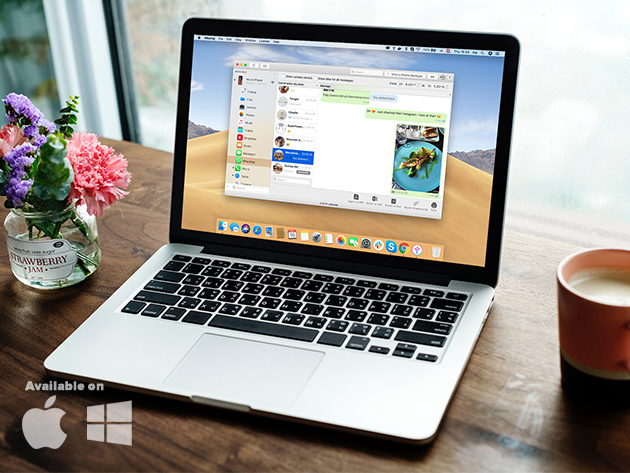 Ever since the days of the Apple II and the Macintosh, if you used Apple products, you knew the score. Apple has their own way of doing things — and as a user, you either get on board with their proprietary exclusivity…or you go find a new device.
Even today, handling simple operations like backing up files, moving media, or just saving text messages usually have to go through other Apple apps like iTunes, an unnecessary extra step in our click-and-drag world.
Assuming you're not looking to jailbreak your iPhone or iPad and void your warranty, the iMazing iOS Device Manager is a smart workaround to streamline all the data management you need to be done without getting tripped up in unwanted process steps.
With a 4.5 out of 5-star rating from Macworld, who call iMazing "the device manager we've been waiting for," this is the all-purpose tool for handling your files your way, transferring files between any Mac or PC and any iOS device wirelessly or via USB.
Managing music, photos, video, ebooks or other files is click-and-drag simple — and you won't get bogged down funneling through iCloud, iTunes or another Apple content management system. iMazing will also save, export, and print your iPhone messages with ease.
iMazing is also on the backup case as well. You can set up automatic or manually archived backups, all meticulously maintained, stored, then discarded when no longer needed. 
If you get a new iPhone, iMazing lets you choose whether you want to copy everything over from your old device or cherry-pick only the best to make the move. 
Manage contacts, voice mails, even your call history…and iMazing allows it all. 
Called the Swiss Army knife of iOS management, you can sample iMazing now at one of its lowest prices ever. Regularly $89.99, an additional $5 price cut off its already heavily discounted price brings the final total down to only $14.99.