Patching ancient walls with legos
Read more at Boing Boing
Read more at Boing Boing
Read more at Boing Boing
---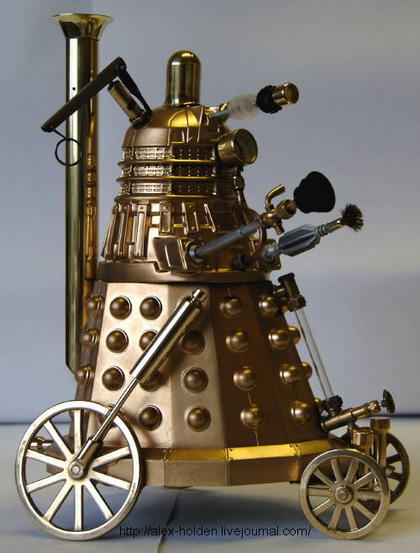 Alex Holden made this stupendous steampunk* Dalek out of junk, shampoo bottles and paint. The main body is made from a plastic Dalek bubble-bath bottle I bought very cheaply at Woolworth's in the post-Christmas sales.
---
My friend Joe Hutsko contacted me a few weeks back with the intriguing offer to serialize his novel, The Deal, on Boing Boing.
---
A price comparison website, www.moneysupermarket.com ran a experiment on the streets of London and Manchester:
[Representatives] wandered the streets this morning wearing sandwich boards offering a free £5 note to anyone who asked.