Chinese restaurant called TRANSLATE SERVER ERROR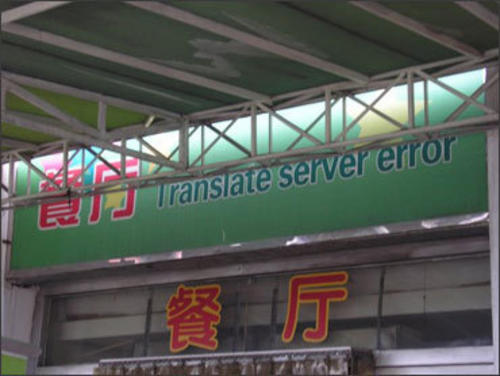 I'm not sure what Chinese string this restaurateur fed to the translation software used to to generate the giant sign hanging over the entrance, but I'm pretty sure it wasn't: TRANSLATE SERVER ERROR. Ah, the special problems of translations into other alphabets.
Link
(
Thanks, Mark!
)
Update: In the comments, Insect Hooves adds, "OM NOM NOM. I love their Segfault Chicken. And their Short Stack Overflow is to die for. Ooooh, and their 404 Not Pound Cake (foghorn)"