The Periodic Table of Awesoments
Read more at Boing Boing
Read more at Boing Boing
Read more at Boing Boing
---
UK-based historian Andy Worthington, author of The Guantánamo Files: The Stories of the 774 Detainees in America's Illegal Prison , has a piece up on counterpunch about the use of music in torture sessions at America's finest tax-dollar-funded Caribbean getaway:
There's an ambiguous undercurrent to the catchy pop smash that introduced a pig-tailed Britney Spears to the world in 1999 -- so much so that Jive Records changed the song's title to "… Baby One More Time" after executives feared that it would be perceived as condoning domestic violence.
---
Every year, I do it right.
Sure, I dabble in the supermarket eggnogs, the rice and soy variations- I appreciate every earnest effort.
---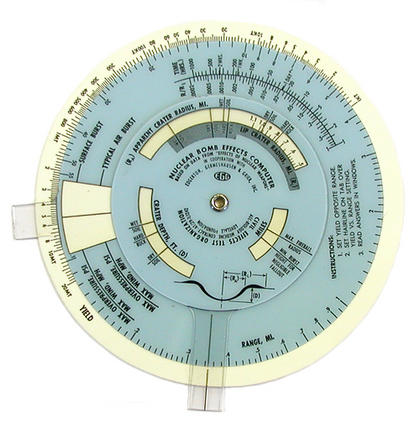 The Oak Ridge Associated Universities website has a splendid gallery of nuclear-age slide-rules (as Mr Jalopy notes, these are artifacts from an age after nukes but before pocket calculators) -- mostly circular cardboard calculators that help you compute the size of the crater generated by the nuke that touches off WWIII.