Read more at Boing Boing
Read more at Boing Boing
Read more at Boing Boing
---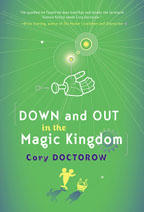 The good folks at Podiobooks have taken advantage of the Creative Commons license on my novels and put together a fantastic free recording of my first novel, Down and Out in the Magic Kingdom (this is the third fan-reading of that book!), this one by Mark Douglas Nelson, who does a stellar job.
---
My colleague Brandon from Offworld points us to news that Sucklord (previously covered on BB here) who basically built his reputation doing bootlegged custom molds of official Star Wars figs, has been hired by Topps to curate artist series sketches of SW lore for their latest SW trading card series. Sucklord describes them as "special one-of-a-kind DIY Die Cut sketch cards done by a rag- tag group of art bums and misfits recruited by the Super Sucklord." See the list of artists, and dig the full set here.
---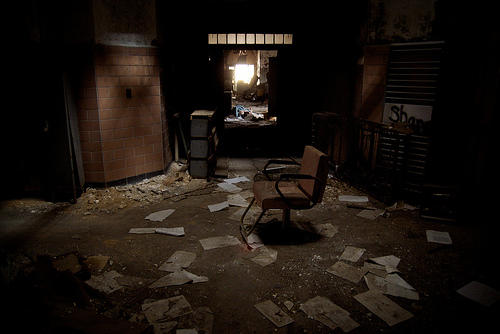 Chris sez, "These were taken at Forest Haven Children's Development Center [Wikipedia: "notorious for its poor conditions and abuse of patients"] in Laurel, MD which was abandoned in the early nineties.