Improv Everywhere: Star Wars Subway Car
Read more at Boing Boing
Read more at Boing Boing
Read more at Boing Boing
---
The piggy above was genetically modified to have a yellow nose and feet, while the kitty was engineered so its skin glows in ultraviolet light.
---
Dottie scans her pass card at one door. Then another. At the third, she slides a manicured fingertip across a biometric reader.
---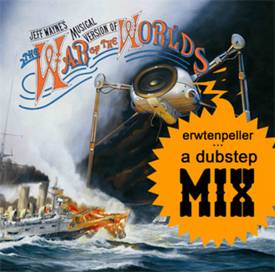 Andrew sez, "Some brilliant madman has turned Jeff Wayne's 1978 version of The War of the Worlds into an hour-long dubstep mix.