Kindle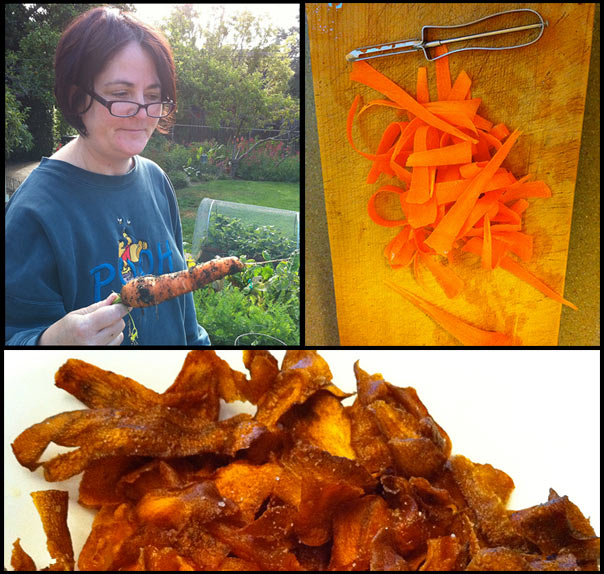 Via the BB Submitterator, reader kentbrew says,
Here is an instructional Flickr set that shows you exactly how to turn the carrots you allowed to grow way beyond the point where they were edible by human beings into something verrrry close to bacon.
As an herbivore, I heartily approve!
How to Turn Carrots into Bacon! (Flickr)
Boing Boing editor/partner and tech culture journalist Xeni Jardin hosts and produces Boing Boing's in-flight TV channel on Virgin America airlines (#10 on the dial), and writes about living with breast cancer. Diagnosed in 2011. @xeni on Twitter. email: xeni@boingboing.net.
More at Boing Boing