Kindle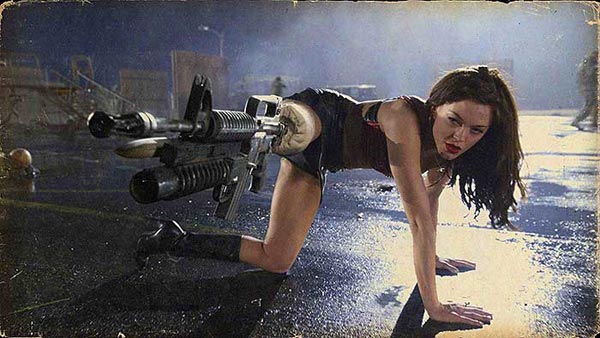 Via the BB Submitterator, Boing Boing reader davidjoho says,
One-eyed film maker Rob Spence's EyeBorg project involves putting a wireless video camera into his eye socket. He's now advertising for a one-legged woman who wants a machine-gun prosthetic, a la Grindhouse's Cherry Darling. Although Time named his vid-eye as one of the best inventions of 2009, the odds are longer for the new prosthetic making the list, especially since it only shoots paint pellets. Also, no Quake-style rocket jumps.
Boing Boing editor/partner and tech culture journalist Xeni Jardin hosts and produces Boing Boing's in-flight TV channel on Virgin America airlines (#10 on the dial), and writes about living with breast cancer. Diagnosed in 2011. @xeni on Twitter. email: xeni@boingboing.net.
More at Boing Boing