Kindle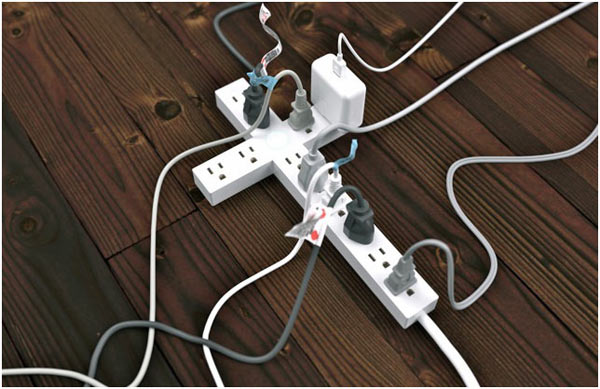 "Power/Strip is a 12 outlet cruciform surge protector that easily accommodates oversize adapters while providing comprehensive protection from evil, power surges, and AC contamination." Designed by Alexander Pincus. Alas, it seems to be a proof of concept only at this time.
(via BB Submitterator, thanks Arts & Leisure!)
Boing Boing editor/partner and tech culture journalist Xeni Jardin hosts and produces Boing Boing's in-flight TV channel on Virgin America airlines (#10 on the dial), and writes about living with breast cancer. Diagnosed in 2011. @xeni on Twitter. email: xeni@boingboing.net.
More at Boing Boing