Pirate Party book
Variable Rush sez, "
No Safe Harbor
is the first book released by the United States Pirate Party. It was released yesterday and traffic managed to knock it offline. The book is great and features an essay by BB's Cory Doctorow, as well as Lawrence Lessig, danah boyd, Kembrew McLeod, and others."
Read more at Boing Boing
Read more at Boing Boing
Read more at Boing Boing
---
Mashup master James Hance has crossed Tank Girl with Princess Leia to excellent effect. He's selling prints and tees.
Latest Doodle: 'Falcon Girl' (Tank Girl / Star Wars) (via The Mary Sue )
---
In this year's Reporters Without Borders international press freedom index, the U.S. slumped to 47th place, a fall of 27 places, largely due to arrests of journalists covering protests. The full report is available in PDF format. [RSF]
---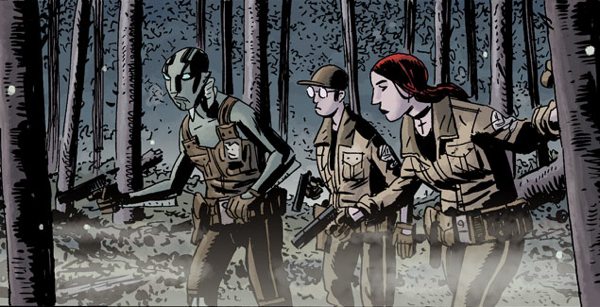 Are you a teenager yearning to join Hellboy in the fight against evil occult, supernatural forces? Now you can, thanks to the Bureau for Paranormal Research and Defense Training Camp in Portland, Oregon.