Kindle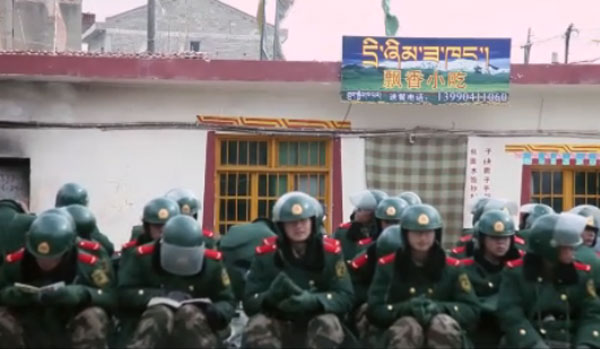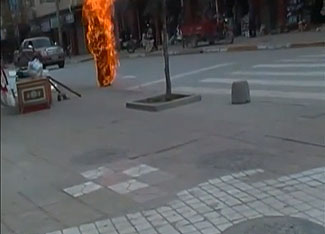 The Guardian's Asia correspondent Jonathan Watts sneaks into Aba, a remote town on the Tibetan plateau, and captures this video report of how Chinese authorities are trying to stamp out dissent among ethnic Tibetans through military security, propaganda and forced 're-education.'
More context and links at the NYT Lede blog. A BBC News crew attempted to make the same trek, and were repeatedly harassed by Chinese forces. Video here, includes graphic shots of self-immolations.
Today, the latest in an ongoing string of Tibetan self-immolation protests against Chinese policies: a 19-year-old Tibetan monk set himself on fire in the same Sichuan province town where the Guardian video was captured.
The self-immolation of Losang Gyatso, a monk at the Kirti monastery is reported to be the second self-immolation by a Tibetan teenager in three days, and the 23rd since last March.
China's Vice President Xi Jinping, the man expected to take leadership of the Communist Party later this year, began his first visit to the US today. He is scheduled to meet with US president Barack Obama Tuesday. From the WSJ:
Outside the White House, Tibetan activists staged the first of several demonstrations they are planning during his visit to protest Chinese policies in Tibet, which they blame for a series of self-immolations by ethnic Tibetans over the past year.
(image, top: screenshot of Guardian video. inset: screenshot of BBC News video.)
Boing Boing editor/partner and tech culture journalist Xeni Jardin hosts and produces Boing Boing's in-flight TV channel on Virgin America airlines (#10 on the dial), and writes about living with breast cancer. Diagnosed in 2011. @xeni on Twitter. email: xeni@boingboing.net.
More at Boing Boing