Kindle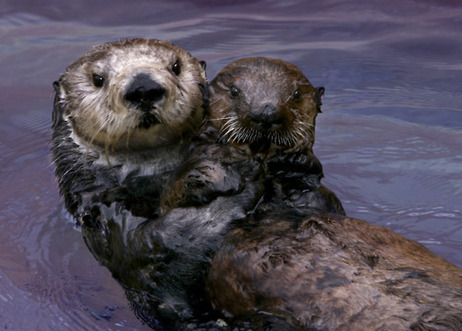 I had never heard about Toola the Sea Otter before today, but I'm not going to pass up an opportunity for a headline like this. Also, her story turns out to be incredibly inspiring. Seriously, this otter was a bit of human-interpretable speech away from being a guest on Oprah.
That's because Toola was a foster mother. THE foster mother, really, at least as far as the otter world goes. She was the first otter, living in captivity, to serve as a foster for orphaned baby otters. Along the way, she helped change the way aquariums all over the world approach the rehabilitation of injured otters, and how those otters are reintroduced to the wild.
NPR is calling Toola an "otter pioneer". You can read the full obituary on that site.
Via Brian Switek
Maggie Koerth-Baker is the science editor at BoingBoing.net. She writes a monthly column for The New York Times Magazine and is the author of Before the Lights Go Out
, a book about electricity, infrastructure, and the future of energy. You can find Maggie on Twitter and Facebook.
Maggie goes places and talks to people. Find out where she'll be speaking next.
More at Boing Boing