Kindle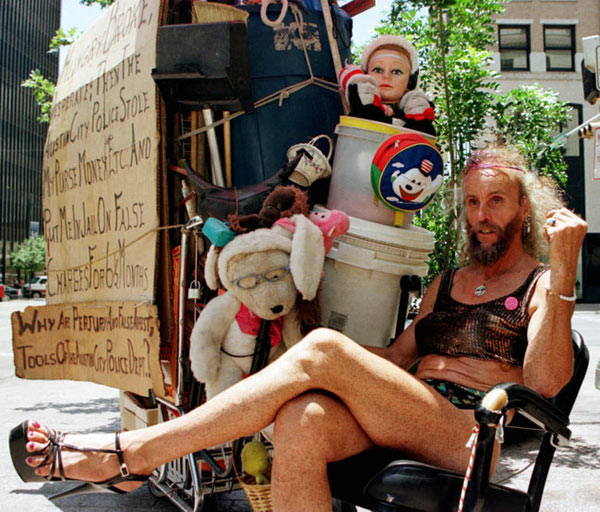 Photo: Leslie Cochran at rest at an Austin intersection in 1998 (Vernon Bryant, The Austin American-Statesman via NYT)
New York Times reporter and native Texas son John Schwartz writes about the death of Albert Leslie Cochran, 60: "A bearded, cross-dressing, often homeless Austinite who was also an occasional candidate for mayor."
Wearing a cheerleader's uniform, a tutu or a simple thong, accessorized with a feather boa or tiara, Mr. Cochran was an eye-catching figure in a city where eccentricity is nothing special. A popular bumper sticker, "Keep Austin Weird," is the rallying cry of a place that resists the civic homogenization that can turn every town into pretty much every other town. "When people see the bumper sticker, they think of Leslie," said Debbie Russell, a local activist and friend.
In his honor, Austin's *actual* Mayor Lee Leffingwell (who, sadly, does not wear a tutu—at least, not that we know of) proclaimed March 8 "Leslie Cochran Day," just before SXSW 2012 opened. The official proclamation describes Cochran as "an icon in the Keep Austin Weird scene" who provided "an indelible image" in the memories of Austin visitors and tourists over the years.
Do read the rest of John's delightful homage in the NYT. The Wikipedia entry for Cochran includes some additional links of interest, and you know you need the iPhone app.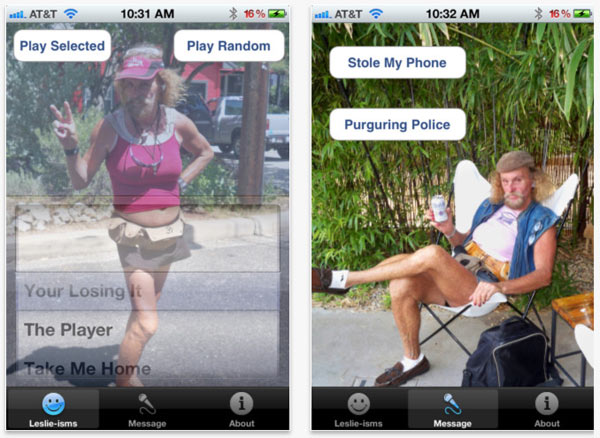 Video Link to local news report on KXAN-TV.
Boing Boing editor/partner and tech culture journalist Xeni Jardin hosts and produces Boing Boing's in-flight TV channel on Virgin America airlines (#10 on the dial), and writes about living with breast cancer. Diagnosed in 2011. @xeni on Twitter. email: xeni@boingboing.net.
More at Boing Boing