Read more at Boing Boing
Read more at Boing Boing
Read more at Boing Boing
---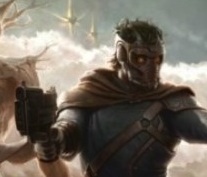 While the DC filmmaking universe languishes and prepares to go into hibernation after Man of Steel is released next year, Marvel is doubling down on every movie it's made already.
---

My friend Jeff Simmermon points us to a Tumblr of the "death-pages" from Choose Your Own Adventure books, popular in the 1980s.
"I recognized some of the Interplanetary Spy ones from my own childhood, too," Jeff says.
---
Maker Camp on Google+ will be a blast! I'll be conducting a polymer clay workshop on Thursday.
[Video Link] MakerCamp is a new online "summer camp" on Google+.