Crocheted bicycle
Read more at Boing Boing
Read more at Boing Boing
Read more at Boing Boing
---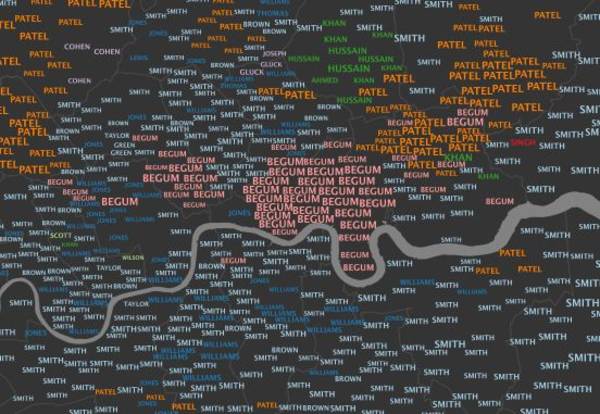 James Cheshire (Department of Geography, UCL) produced a series of interactive maps of London that show the relationship of common surnames to different neighbourhoods:
This map shows the 15 most frequent surnames in each Middle Super Output Area (MSOA) across Greater London.
---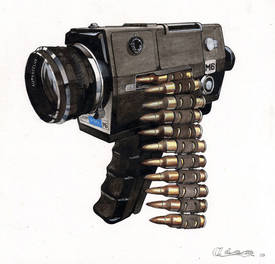 A Juxtapoz article from last March featured the firearm-flavored contemporary illustrative photoshoppery of Adam Wheatley. I'm especially fond of this visual commentary on shooting video.
---
Here's a set of gendered crayons from Melissa and Doug, whose image is of a cool, progressive toymaker. I found the "Truck Crayon Set" and "Princess Crayon Set" in the gift-shop at the Rochester, NY Hyatt yesterday, after checking in for the RIT appearance that I'm doing with Charlie Stross later today (tell your friends!).