Kindle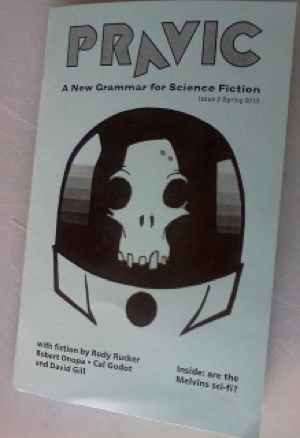 Pravic is a new science fiction zine edited by David "Total Dick-Head" Gill and Nathaniel K. Miller. The copy machine just spit out the second issue, featuring fiction by Rudy Rucker, Robert Onopa, Cal Godot, and Gill. Also, a special bonus rumination: "Are The Melvins sci-fi?" Single print copies are $3 to your door or $1 for a PDF digital download to your desktop.
Pravic: A New Grammar for Science Fiction
David Pescovitz is Boing Boing's co-editor/managing partner. He's also a research director at Institute for the Future. On Instagram, he's @pesco.
More at Boing Boing